---
Hello from all of us.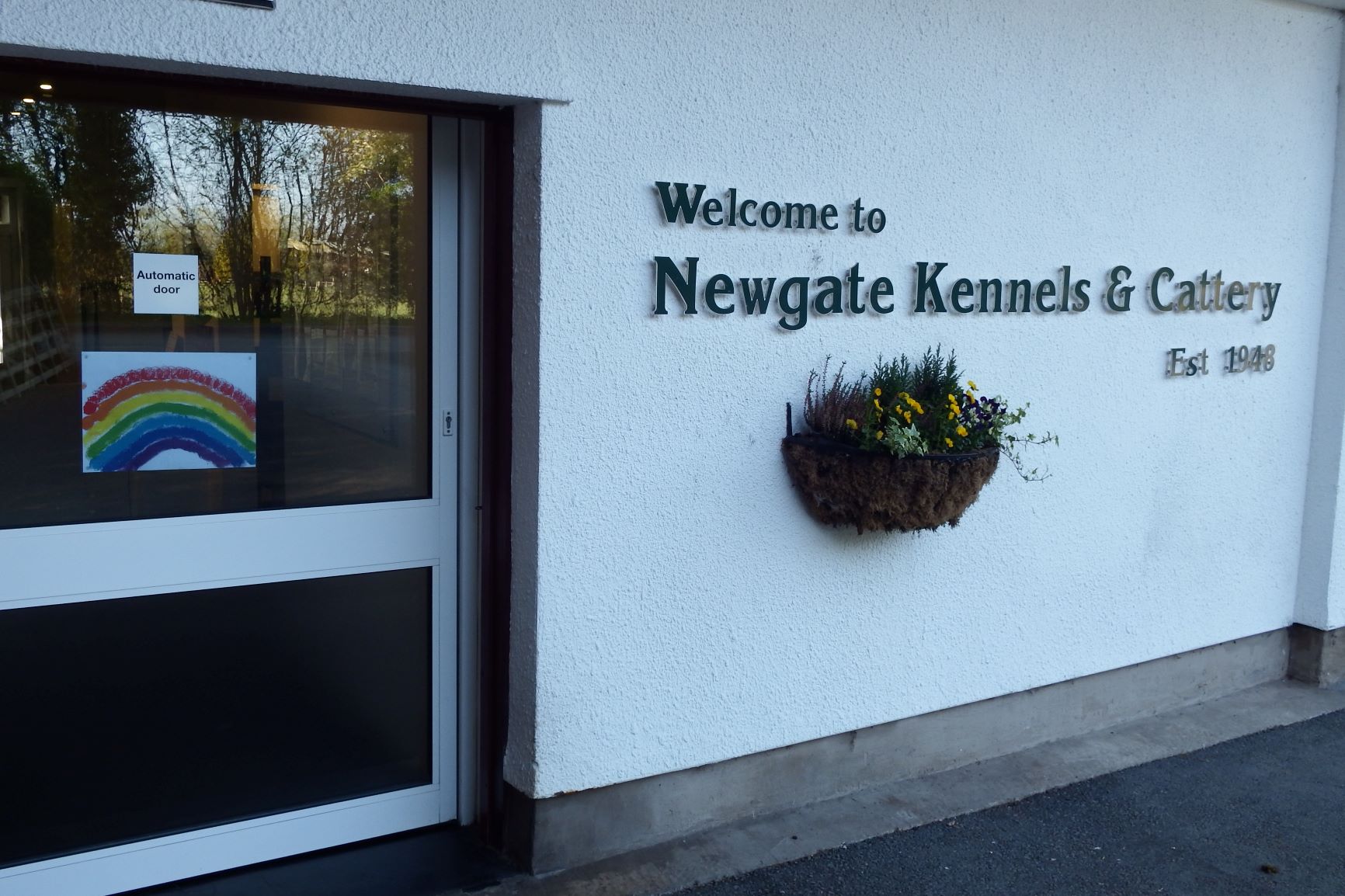 Wednesday 29th April 2020


Hello from all of us!
We hope you are keeping well, thankfully we are all still okay here at Newgate. In support of our amazing NHS, we have 3 beautiful rainbows on display in the reception/shop windows, thank-you to Theo, Ollie and Henry!
Pet Shop
Our Pet Shop remains open 7 days-a-week 8am-6pm, it is well stocked, and we continue to have weekly deliveries. If you're struggling to get pet food from your usual supplier, please call the office (by Monday afternoon – our delivery day is Wednesday) as we may be able to get your food from our wholesaler.

We do have plenty of wild bird food and feeders in stock! We have had a number of you enquiring if we did as some of you were struggling to source these due to the garden centres being closed and the supermarkets being out-of-stock.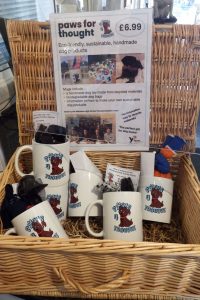 We are supporting students of Wilmslow High School, who as part of their Young Enterprise Scheme, have created an eco-friendly, sustainable, handmade dog toy and mug. These are on sale in the reception.
All our staff are following strict hygiene measures including regular handwashing, applying hand sanitiser between clients and regularly cleaning the reception desks and credit card machine. Please pay by card.
If you're self-isolating but require pet supplies, please call the office on 01625 525409 and we will do all we can to arrange to deliver the items to your home.
Grooming
Our grooming service unfortunately continues to be suspended. If you have a booking with us, we will contact you if we need to cancel it.
We know many of you are concerned from a welfare point of view about your dog's not being groomed, we are constantly monitoring the situation and we will restart our grooming service as soon as we feel it's safe to do so.
Regular brushing will help keep on top of your dog's coat and prevent the fur from becoming matted.  There are numerous online videos to help you maintain your dog's coat. In addition, our pet shop is well-stocked with brushes and shampoos.
Boarding
Our boarding service remains fully operational, including our day creche service, to help serve the community especially those keyworkers with animals requiring care or to help those self-isolating or receiving hospital treatment. If you have a confirmed booking in the coming weeks which you no longer require, please email or ring the office to cancel.
We are constantly monitoring the on-going situation and will continue to provide regular updates. Please keep checking our website and Facebook page for further updates, or email info@newgatekennels.co.uk. You can also call the office on 01625 525409.
Thank-you again for your co-operation and for your continued support.
Newgate Kennels and Cattery Ltd.