---
Client update Jan 2021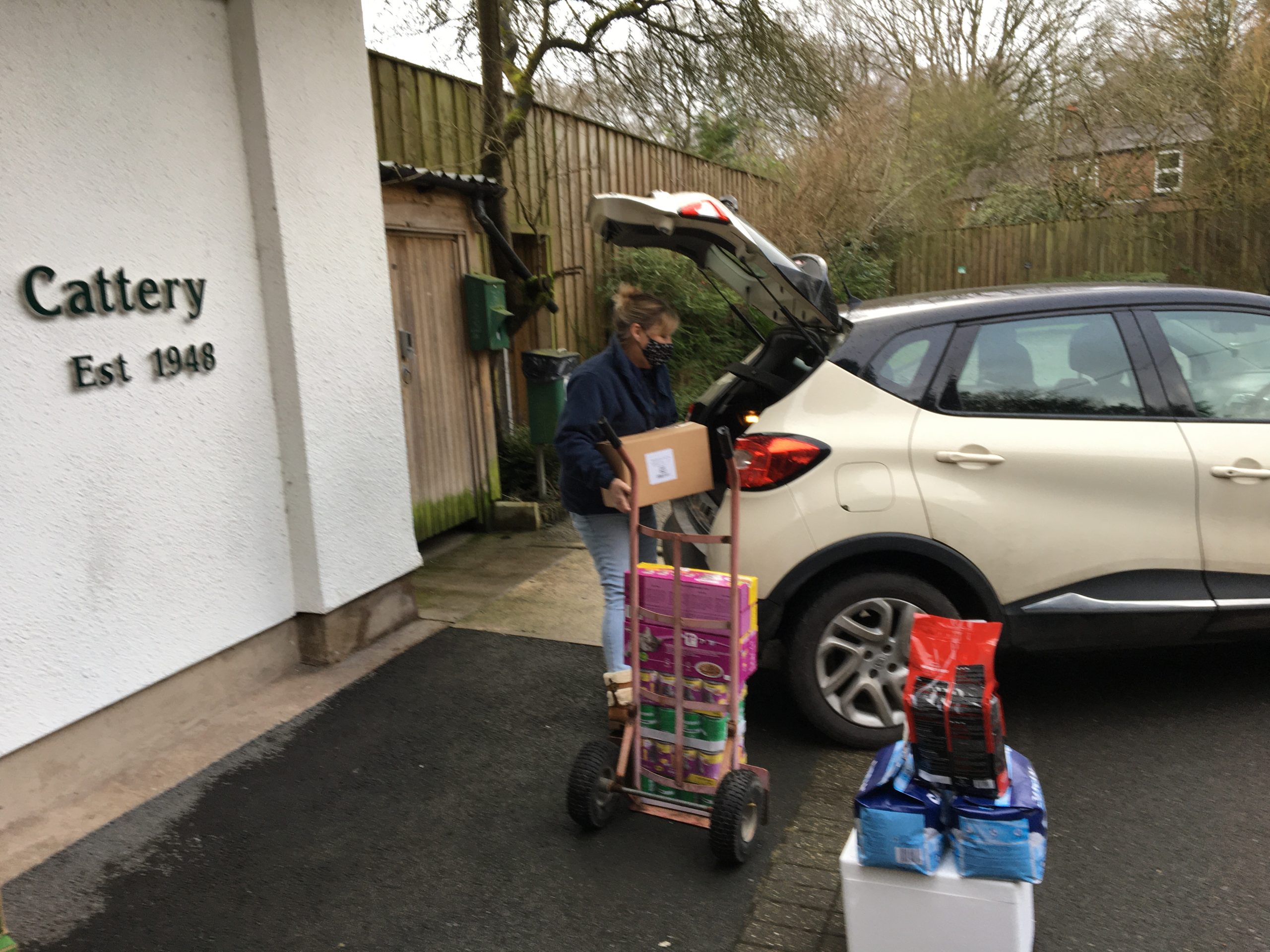 Client update January 2021!
hello from all of us!
We hope you are keeping well; we are still all okay here at Newgate.
Pet Shop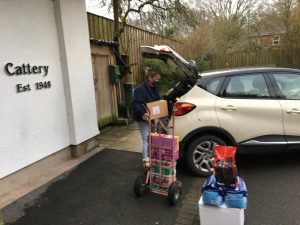 Liz loading up for more home deliveries.
The pet Shop remains open 7 days-a-week 8am-6pm, it is well stocked. Deliveries are going well. If you require pet supplies, please call the office on 01625 525409 and we will arrange to deliver the items to your home. Also coming soon, Rotherwood Mill pet food, direct to your door.
Grooming
In line with current restrictions (essential travel) we are only grooming and bathing dogs for health or welfare reasons. If travel restrictions are relaxed we are hoping to resume grooming appointments from mid-March. If you are concerned about your dogs coat please call for advice. To make an appointment (dates from mid-March) &/or advice please call the office on 01625 525409
Boarding
Whilst we appreciate travel is currently very restricted, our boarding service remains fully operational, including our day creche service. A lot of our key worker clients require pet care, also for house moves, building work and medical appointments.
At present we have plenty of availability.  Please email info@newgatekennels.co.uk or call 01625 525409
Instagram
Don't forget to follow us on INSTAGRAM and FACEBOOK for updates on all our services plus cute pictures of Lola!
Thank you for your co-operation and for your continued support!
Newgate Kennels and Cattery Ltd