---
What a Transformation!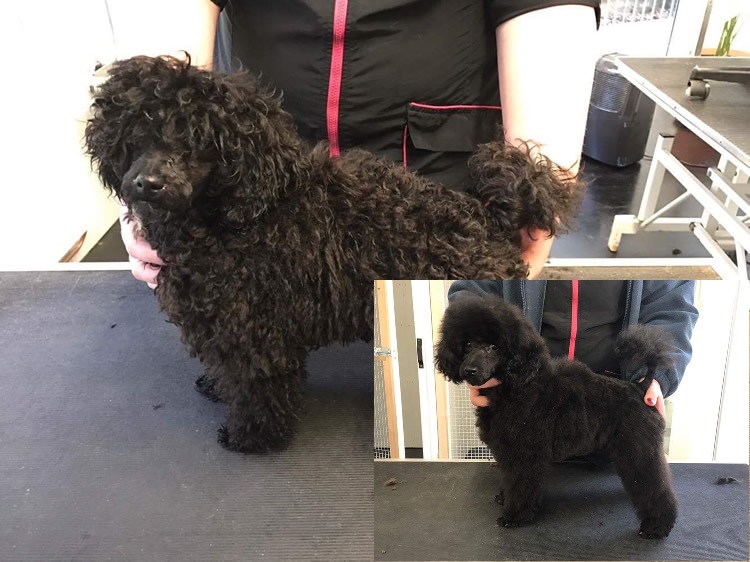 Since joining Newgate Kennels back in 2012 Ellie has become a permanent and much valued member of our grooming team. From training under the watchful eye of Clare and completing her level 2 and 3 NVQ grooming qualifications, Ellie now has a comprehensive list of her own clients and has grooming appointments 5 days a week  (Tuesday – Saturday).
It is always lovely when we receive emails and letters of thanks and this email really sums up the commitment and care Ellie shows towards her grooming clients.
Hi There,
I just wanted to drop a quick email, I brought my dog in this morning to pay
her first visit to Ellie in your grooming department. I just want to say how
impressed I am. I have a 4 month old toy poodle (Beau) who is very playful
and the way Ellie handled her was amazing. She's come back looking like a
different dog. I asked Ellie for a specific poodle cut and Ellie went out
her way to research as it was a cut she had never done before and had done a
brilliant job. I'm also very funny about leaving my dogs with strangers from
a past experience but I felt completely relaxed knowing she was in good
hands.
Kind regards,
Sophie Hopkinson
Obviously Ellie was over the moon with the kind words, and she had this to say…
I was so grateful to receive such a lovely email from Sophie. It gives you such a confidence boost to receive such positive feedback from clients. After researching the specific cut, trimming Beau in a 'Scandinavian poodle cut' tested my abilities but I really enjoyed the challenge and loved meeting the sweet Beau. Thank you again Sophie.
Here are a couple of photos to show Beau's fantastic transformation.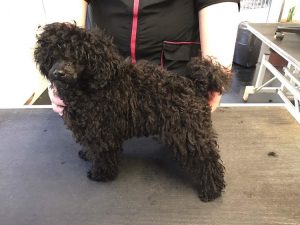 Here is Beau before her beauty treatment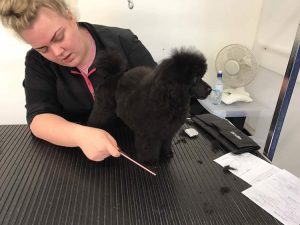 Ellie hard at work.